Views: 396
If you are in Bhubaneswar, you are lucky as the city has a mixed bag of amusing places to chill out with friends. In this article, I will take you through our list of the 5 best places to hang out in Bhubaneswar with your friends.
Bhubaneswar is known for its is scenic, lively and rich cultural life, which is primarily driven by its youth. The city never fails you. Life here is vibrant and awe-inspiring and what better way to experience its vibe than hanging out with your friends and exploring new places?
So take your friends to these best places and you'll never be disappointed.
List of places to Hang out in BBSR with Friends
Ekamra Haat
Forest Park
Market Building Complex
Reliance Super Food Court
Infocity Road
Ekamra Haat (#1 of 5 Best Places to Hangout in Bhubaneswar)
– From Food to Art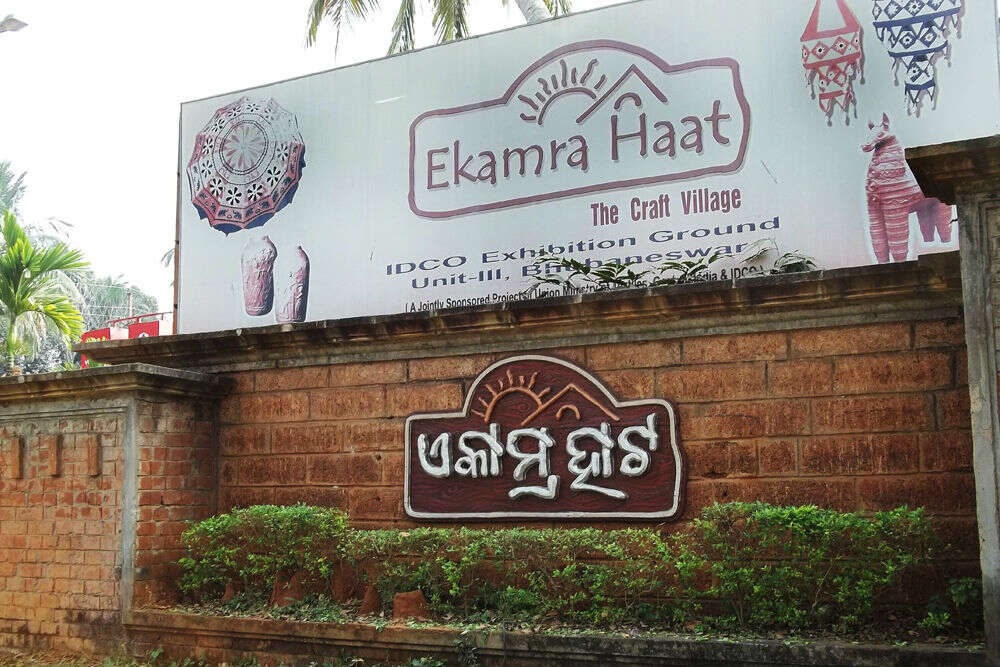 Enter the world of Art and Crafts, Ekamra Haat has a unique structure as all of its shops are created like huts and there are big grass mounds that give you a feeling of rural Odisha.
The place is not only famous for handicrafts but also is a popular hangout spot in the city. Other than that it hosts a number of fancy shows, music shows, talent shows from time to time.
When you are in Ekamra Haat never forget to try out the mouth-watering Chakuli & Mutton. Apart from that you can try out local cuisines from the 10 food stalls evenly spread within its perimeter.
Buy Pattachitra, bamboo products, enjoy yummy food, spend time with your buddies – this place is no doubt the best place to have a great time with friends.
Location: Madhusudan Marg, Unit-3 Timings: 10:00 am-10:00 pm on Weekdays
Forest Park (#2 of 5 Best Places to Hangout in Bhubaneswar)
– A Place to Relax
Biju Patnaik Park also famous in the city as Forest Park has been a frequent visiting place for tourists and locals. Forest Park includes vast playing fields, large green trees and plants, taking you a step closer to nature, away from the rush of city life.
People also come here for jogging, walking or just to enjoy the fresh morning breeze. Stuffed with greenery this place also has a Public Library to check out.
Take a stroll, have never-ending gupshups or just sit and relax, this park is ideal for every situation. Bring your selfie sticks and capture some unforgettable group moments in this natural atmosphere.
Location: Near Capital Hospital Timings: 4:00 am-12:00 pm 3:00 pm-9:00 pm
Market Building (#3 of 5 Best Places to Hangout in Bhubaneswar)
– Connect With Your Friends over Shopping and Food
Market Building is one of the most happening places around Bhubaneswar. You will get to see a wide variety of shops and stalls ranging from tailors to mehndi artists to big shopping malls.
Here you can buy clothes, shoes, bags, fashion accessories, jewellery to name a few. Also, don't forget to try out the local snacks which will be a treat to your taste buds.
Market Building offers you a perfect setting for a casual outing with friends. This has been a go-to shopping destination for the locals especially the youth.
Grab your besties and head to Market Building to discover the true pleasure of shopping.
Location: Unit-2 Timings: 10:00 am-10:00 pm Some shops are closed on Sundays
Reliance Super Food Court (#4 of 5 Best Places to Hangout in Bhubaneswar)
– Endless Talks and Affordable Food
If you are looking for good food at a reasonable price, then no doubt this place is one of the best to check out especially if you are with friends.
This food court is located on the top floor in the Reliance Super Mart, this place is beyond doubt best for hangout in Bhubaneswar. This place is spacious and offers a wide variety of food along with the soothing music that plays in the background.
The food here is delicious and worth the price. You can chit-chat all day with your buddies and keep ordering. They also maintain very good hygiene around the place. So don't forget to check out this place with your besties.
Location: Near BBSR Railway Station Timings: 11:00 am-10:00 pm
Infocity Road (#5 of 5 Best Places to Hangout in Bhubaneswar)
– Enjoy the Vibe of Bhubaneswar
Infocity Road is undoubtedly a happening place to be. This place is filled with youth & energy. Foodies would love the tasty and yummy food around here, as all kinds of snacks and foods are available here.
The street is often crowded with students. It is famous around Bhubaneswar for tasty street food at affordable prices. You can find a lot of variety in the food, therefore, it becomes one of the best places to visit in bbsr.
This place becomes lively in the evening, from tea to tacos you'll get everything here. come here to hang out with friends and mouth-watering food. Definitely a great time killer.
Location: Near Patia Best Timings: Mornings & Evenings
---
There are plenty of places to visit in Bhubaneswar. This beautiful city will always leave you stunned. Filled with energetic vibes these are some of the best places to hang out in bbsr. Tell me about your experience in the city and do let me know your favourite hang out places in the comments.